Duluth Digital Signs
VIEW GALLERY
Hook your customers with dynamic and informative Duluth digital signs made by highly trained specialists from Alpharetta Custom Signs. If you need a high-impact business sign that you can modify along with the changes in your business, we have the perfect digital signs and message boards for you.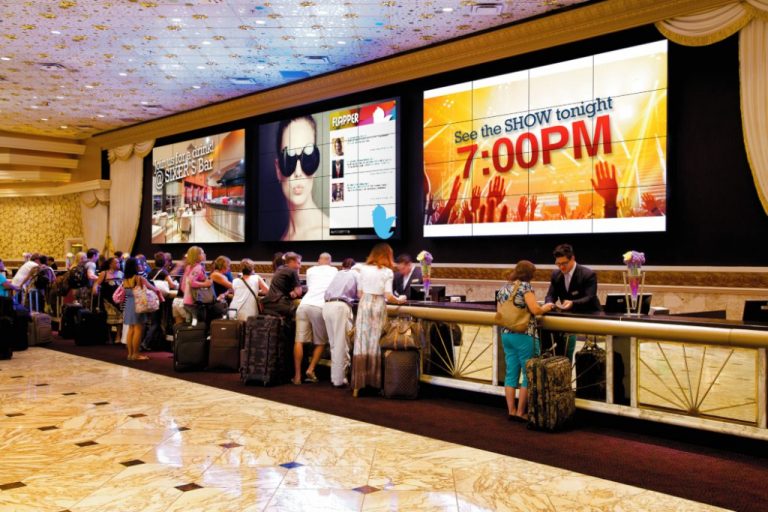 Alpharetta Custom Signs is a leading signage company, and we can bring every product and service you need from the signage industry. Digital signs are electronic devices that need proper installation and maintenance. We can handle the design, production, and installation of these products, ensuring they are built and secured as safely as possible.
We can create the best digital signage for your restaurant or retail store so you can have updated information on the go whenever you have new products to sell or events to promote. We will capture your brand perfectly and guarantee that the products will be delivered on the agreed-upon time and budget. Everything you need to get high-quality Duluth digital signs can be delivered by Alpharetta Custom Signs.
Call Alpharetta Custom Signs today at (770) 872-6500 for your Free Consultation with an Duluth Digital Sign expert!
Dynamic, Attractive Digital Signs
Utilizing digital signs is one of the best ways to project a dynamic business, establish a visual brand, and share information effectively. Aside from their inherent attractiveness, digital signs are made to be flexible in terms of content, allowing users to update the information they share.
One good example is how businesses like gas stations can use updatable digital signs to inform their customers about the latest changes in the prices of gasoline, tobacco, refreshments, and other products. Pharmacies and restaurants can also use digital message boards on pickup stations to update customers on finished orders. As a result, these digital signs can significantly improve the customer experience and the business's marketing capabilities.
The uses of digital signs in the business world are endless. As your signage company, we won't just provide you with industry-quality Duluth digital signs. We are also here to provide you with expert recommendations so you can be informed about how the many different digital signage products can help you improve your business operations.
Outdoor Digital Displays
If you need digital signage for outdoor use, they need to be durable enough to withstand strong winds, harsh sunlight, and all kinds of precipitation.
At Alpharetta Custom Signs, we only use the best materials available to create highly durable and long-lasting digital displays.
We can design and create custom LCD, LED, and projection signs that can effectively showcase your business name, logo, and other branded images. We will make the best versions of these signs according to your needs. So whether you run a gas station on an interstate or a retail store in a shopping mall, these signs will work for you.
We can discuss your creative preferences, branding guidelines, budget, target audience, location, and other important information so we can find the best signage solutions for you.
Indoor Digital Displays
Bring the impression of your outdoor signs inside your building through attractive and dynamic indoor digital displays.
If you want to create a lively and interactive indoor environment, digital signage can do the job perfectly for you. With programmable digital signs, you can stream videos and audio all day long. Retail stores can use these to play video advertisements. Hotels and resorts can use digital signage to play their promotional videos that showcase their amenities and features. With high-quality digital signs made by experts from Alpharetta Custom Signs, the possibilities are endless.
From helping customers navigate their way around your establishment to creating a dynamic environment inside your business area, we can help you achieve any goal you have in mind with high-quality digital signage. With a team of seasoned signage specialists, graphic designers, and engineers, we can help you create industry-quality digital signs, message boards, and LED devices that can make a big change in how your customers see you and how your business operates.
Our processes are guaranteed to be environmentally friendly and cost-effective. We make sure to use our resources efficiently. We are also able to assure the quality of our outputs because we work with our equipment in our in-house signage product facility. With Alpharetta Custom Signs, everything you need will be provided for you, even expert advice on the various choices you can have with our vast array of products.
Full-Service Sign Company
Alpharetta Custom Signs is a full-service signage company. This means that with highly trained signage experts and state-of-the-art production and design facilities, we are fully capable of providing every service that you might need from the signage industry. We offer signage conceptualization, design, manufacturing, installation, maintenance, and repair.
We invite every client to a free consultation, during which we aim to analyze every important information that we can get, such as business goals, creative preferences, budget, preferred scheduling, target audience, or location. We then create plans or mock-ups so you can look at what the final product will look like. If you have any changes that you want to make, we will apply them accordingly. We do this to ensure that the signage products we create for each client are exactly what they need to achieve their intended goals.
Once all the details have been ironed out, our manufacturing team will immediately begin producing your signage in our state-of-the-art in-house signage production facilities. We take great care of our products, prioritizing accuracy, professionalism, work ethic, and product quality. We dedicate our resources and expertise to creating the exact needs of our clients.
Finally, after the products are properly manufactured, we also do the installation of these signs. We are capable of securing all the necessary wirings of your electronic digital signage. The entire process will be safe and quick, getting you ready to attract your customers and improve your business operations as soon as possible. As a top full-service company, Alpharetta Custom Signs is ready to provide you with the best Duluth digital signs accompanied by first-rate services.
Free Digital Sign Consultation

Alpharetta Custom Signs is a leading Duluth, GA sign company that can provide any business with the high-quality digital signs that they need to stand out in their respective industries. We deliver no less than the best-quality signage products coupled with stellar customer support and technical services.
If you're looking for a signage company that can be your reliable long-term partner in achieving all your signage needs, Alpharetta Custom Signs is your best choice. We are looking forward to discussing all your goals and finding out the best signage solutions for your business.
Call Alpharetta Custom Signs today at (770) 872-6500 for your Free Consultation with an Duluth Digital Sign expert!