Buford Lighted Signs
If you truly want to stand out as a business, outshining your competitors might be the best way to do it. Start with getting industry-quality BufordAlpharetta lighted signs from a leading signage company, Alpharetta Custom Signs.
Lighted signs come in a vast array of styles, sign types, colors, sizes, and designs. Most lighted signs are universal and can be used by businesses from any industry, like backlit signs. Other types, such as exit signs and sales-oriented signs, are more beneficial to small-scale businesses or retail stores.
With Alpharetta Custom Signs, you can get LED storefront signs, lighted logos, and other lighted signs built by highly trained signage experts using the best materials available.
Tell us your business goals, budget, schedule, design preferences, and other important information. We'll deliver the sign products and services you need.
Call Alpharetta Custom Signs today at (770) 872-6500 for your Free Consultation with an Buford Lighted Sign specialist!

Traditional Neon Signs
Neon lighted signs are attractive promotional tools that many businesses want to go for. However, they gradually became an unfavorable option because of how expensive they turn out to be when people use them.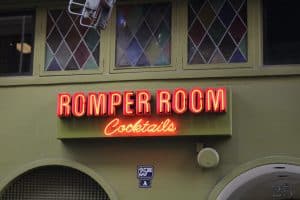 Aside from their initial costs, neon signs demand a lot in maintenance costs and energy costs. They are also not the most environmentally friendly pieces of technology. The best alternative available are LED lights. They can easily pull off the classic look of neon signs, yet they cost way less in the initial costs, maintenance, and energy in comparison.
With Alpharetta Custom Signs, you can get the best lighted signage solutions for the best deals!

Lighted LED Signs
With low-energy and high-efficiency LED bulbs, you can get the retro look of neon lights without high expenses and environmentally damaging repercussions.
The great thing about LED signs is that they have many other applications in the signage business than just copying neon signs. They can be used as lighting up other sign types, such as channel letters and cabinet signs. They are popular in maintaining the visibility of many businesses that run until night, such as clubs, restaurants, gas stations, convenience stores, and hotels.
Whether you need them for aesthetic or functional lighting, we have the complete set of lighted sign variations for you!
Indoor Lighted Signs
Lighted signs are not just great for attracting people from the outside.
They can also be great for indoor use. Their most popular usage are exit signs for theatres and hotels as well as order and pickup station signs for restaurants. They can also be used to simply highlight certain products in retail stores.
Whatever needs you have, we can find the perfect Buford lighted signs for you.

Programmable Digital Message Centers
For a major upgrade, you should try our programmable digital message centers.
They are a type of lighted signage that showcases editable content. This means that you can easily modify the displayed text on these signs whenever you want, allowing you to go with changes in your menu or product sales.
You can have them as your central storefront sign or attach them to other signs such as monument signs and pylon signs. You can have them in a wide variety of color schemes and sizes to find the perfect variation for your business.
Full-Service LED Sign Company
As a leading provider of Buford lighted signs, Alpharetta Custom Signs is here to provide every service you need, from conceptualization, design, and manufacturing to installation, repairs, and maintenance.
We can even handle the legal requirements that your local government may demand. From lighted and LED signs, we also offer a complete set of signage products, including interior signs, exterior signs, vehicle wraps, ADA signage, lobby signs, storefront signs, coroplast signs, and commercial banners.
Everything you need is in one company!

Free Lighted Sign Consultation
Shine bright with high-quality Buford, GA lighted signs made by top signage experts, Alpharetta Custom Signs.
Call Alpharetta Custom Signs today at (770) 872-6500 for your Free Consultation with an Buford Lighted Sign specialist!