Flowery Branch Monument Signs
VIEW GALLERY
Monument signs are large, powerful signage typically placed at the entrance of schools, corporate areas, and business parks to display a strong and impressive entrance. They are made out of highly durable materials like brick, concrete, stone, metal, or marble so that they can withstand the natural elements throughout their lifespan.
With Alpharetta Custom Signs, you can get professionally made Flowery Branch monument signs that look coherent with your building or brand.
We can customize your signage and follow any specification you want. Any material, color, size, or design you want for your monument sign, we can accomplish it for you.
Get the best monument signs only at Alpharetta Custom Signs, a leading Flowery Branch, GA sign company dedicated to helping you get the best signage solutions for your business!
Call Alpharetta Custom Signs today at (770) 872-6500 for your Free Consultation with an Flowery Branch Monument Sign specialist!

An Impressive Entrance
Monument signs are never bad for the eyes. They are good at grabbing people's attention and leaving a lasting impression on their minds about the institution they represent. They evoke a strong sense of permanence, formality, and professionalism.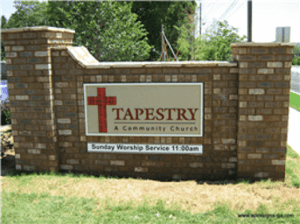 Monument signs are typically freestanding signs that sit at eye level. They don't require any supporting structure to stand strong and erect despite harsh weather conditions like gusts and storms. They are made to be immune to degradation, searing sunlight, or water damage, making them perhaps the most durable signage type out there.
It pays to invest in a monument sign. And at Alpharetta Custom Signs, we make sure that you invest in the right signage products. We make our Flowery Branch monument signs the best in quality as much as our technology and skills allow.
Multi-Tenant Monument Signs
Since monument signs are large and permanent, they are often used as a one-for-all sign for multiple tenants in a single business area.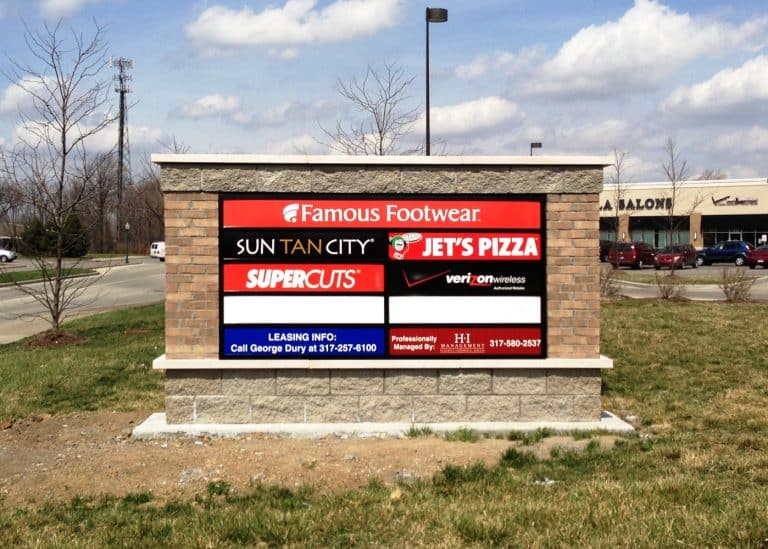 One monument sign can contain all the information of several establishments in a business park, a multi-building facility, or a shopping center.
They can display simple information like a business name and a logo or additional details such as directories and contact information.
If you're looking for a high-impact first impression for a sign, Alpharetta Custom Signs's Flowery Branch monument signs are your best option.
Custom Signs for Every Budget
With Alpharetta Custom Signs, rest assured that no matter how you want your monument sign to look, you can achieve it.
We have the full set of equipment needed to create even the most customized signage products that our clients need to effectively represent their brand through high-quality signage.
From simple-looking panel signs to full-color digital message boards installed on a stone monument sign, we can provide everything you need from the signage industry.
Free Monument Sign Consultation
Alpharetta Custom Signs is your best provider of top-quality Flowery Branch monument signs that will represent your brand and business effectively.
Call us today and tell us all about your preferences in design, budget, schedule, and business goals so we can design and create the best monument sign for you as soon as possible.
Call Alpharetta Custom Signs today at (770) 872-6500 for your Free Consultation with an Flowery Branch Monument Sign specialist!