Flowery Branch Vinyl Signs
VIEW GALLERY
Vinyl is one of the best materials to use for signs and graphics because of its versatility and functionality. It can be used for brand promotions, marketing, and transforming dull areas into beautiful walls with art. You can even combine vinyl elements to achieve a unique design that can set you apart.
With the options available for vinyl, it can get confusing to choose which one works perfectly for your business needs and budget. Some vinyl options even have different finishes, which can be hard to determine when browsing online. Fortunately, you can reach out to Alpharetta Custom Signs to help you with your custom Flowery Branch vinyl signs.
Alpharetta Custom Signs's talented team can guide you through the vinyl options available for your business needs. We will show you samples and recommend the best options once we learn about your business targets. We will make your vinyl signs and graphics in-house to deliver them to you on time and guarantee that they have all the elements you are looking for to achieve the most impact.
Call Alpharetta Custom Signs at (770) 872-6500 for your Free Consultation with an Flowery Branch Vinyl Sign expert!
Promotional Vinyl Banners
Out of all the vinyl products that can be done with vinyl, banners are the most popular for both business and personal use. Whether it is for decorative purposes or marketing events or products, there is a vinyl material that can be used for your banner to achieve these goals.
For our vinyl banners, we can customize them to match any specifications or guidelines you want us to follow. Our vinyl materials for banners are made from high-quality, durable vinyl that will last for a long time and withstand minor damage.
You can use them for events and promotional activity, as well as direct people to key areas of your facility. We can create all the vinyl banners you will need for your business; just let us know what you are looking for.
Window Vinyl Clings & Film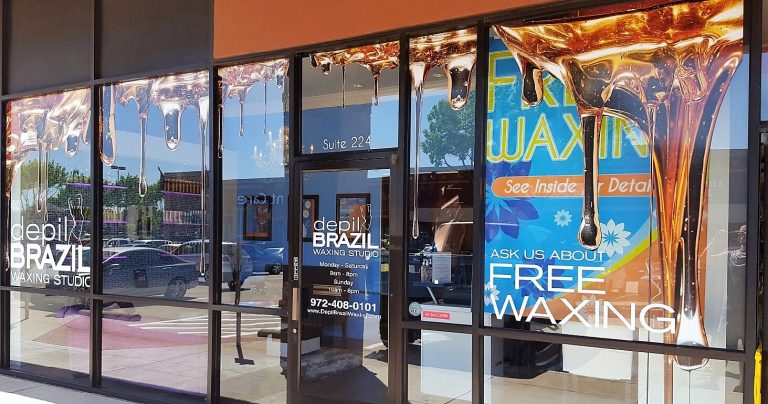 For businesses looking for a durable material to be used for window wraps, vinyl is the perfect material to use.
We have vinyl wraps and film that can be used on windows that are easy to install and remove.
We can print on these wraps to showcase the image you want people to see when they pass by your vehicle or business.
Some of our window wraps even come with extra elements like frosting or etching, which can help improve the look of your windows and glass panels. These extra elements can also provide privacy for the business and its inhabitants.
Our window wraps and film are perfect for businesses renting their current spaces or those who wish to save money from replacing their windows and glass panels to get the look they are after.
Cut Vinyl Lettering
If you are on a budget and wish to get custom Flowery Branch vinyl signs from us, we can make you cut vinyl lettering you can place on your windows and doors.
Our vinyl lettering is easy to customize to help you make a good first impression on your customers, both new and current.
We can use your brand's colors in your cut vinyl lettering so it can promote your brand indirectly once people see your vinyl lettering.
We can customize your vinyl lettering to showcase your business information like your operating hours, accessibility, and business licenses.
Wall Murals & Floor Graphics
If you want to maximize your space and promote your business and message further, you can invest in wall murals and floor graphics. Our wall mural and floor graphic offerings can be used on any surface, and they can be used for wayfinding, marketing, and information sharing.
For wall murals, we can create them to display works of art, as well as your company's history. This will create a welcoming environment for everyone who sees it, as well as motivate employees as they work in your office. We are equipped with the latest equipment to make any design for wall murals and help you design and install them as well.
For floor graphics, they can be used for wayfinding, branding, safety warnings, and appeal. Our floor graphics can stick to any floor surface, including carpets. We use high-grade vinyl for floor graphics to prevent it from fading due to high traffic.
Vinyl Graphic Options
We at Alpharetta Custom Signs have an extensive array of options available for vinyl signs, graphics, and products. From different vinyl materials, designs, sizes to other vinyl specifications, we have it here ready for us to use for your vinyl project. We will guide you through all of the options to help you pick the best one because it can be hard to differentiate them online.
Whether you have a design for your vinyl graphics or not, our full-service sign team can make your ideas a reality. We will take our time to get to know your business and provide you with a draft that we can modify to match your requirements. Once you approve it, our entire team is ready to make the final product.
Here are some examples of vinyl graphic options you can request from us at Alpharetta Custom Signs:
Aside from vinyl graphics, signs, and wraps, we also do indoor and outdoor graphics. We can also accommodate custom designs to give your brand a unique image that can catch everyone's attention immediately.
Full-Service Vinyl Graphic Shop
Alpharetta Custom Signs is the best partner to contact if you want custom Flowery Branch vinyl signs and banners that are effective and affordable. We take our time to get to know your business in order for us to deliver the signs and graphics that match your brand perfectly and achieve your goals.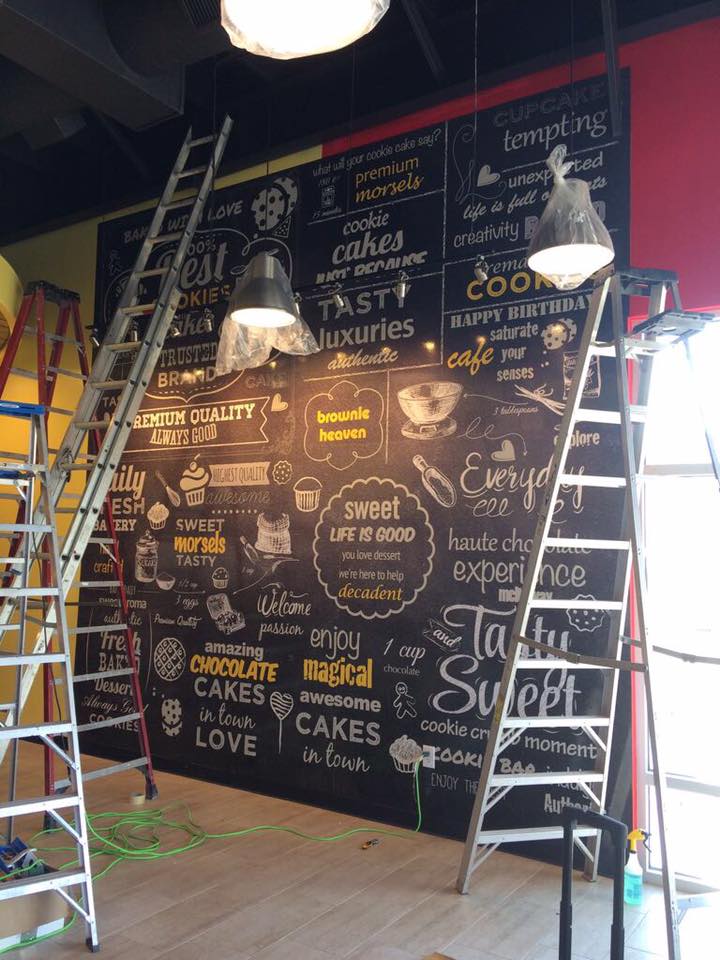 During our free consultation period, we present you with a draft design that we conceptualized using the ideas you presented, as well as the requirements you gave us. You have full control over the design, and if you see something missing or wrong in the design, we can add or remove them for you.
We want you to be happy with the final product, and we don't want you to spend more than your budget on these signs. We can also work on existing designs if you have one, and we can update it to match your new brand image.
Our manufacturing team will use environment-friendly and durable vinyl and sustainable equipment to make your signs and graphics perfectly to your specifications. We also use sustainable signs and graphic processes to help save the environment and keep everything affordable for our clients. When the sign is complete, our installers are ready to install it in your location and make sure it is securely in place.
Free Vinyl Sign & Graphic Consultation

Our Flowery Branch, GA sign company offers high-quality vinyl signs and graphics that are going to turn heads and give people reasons to check your offerings.
We are dedicated to helping your business succeed with the help of our signs and guarantee that they will work for a long time. Call us today to find out more about our services and how we can change your business marketing strategy with our sign service.
Call Alpharetta Custom Signs at (770) 872-6500 for your Free Consultation with an Flowery Branch Vinyl Sign expert!