Lilburn Indoor Signs
VIEW GALLERY
For businesses to get the support and loyalty of their customers, they must have both outdoor and indoor signs to reinforce their branding and messaging. Having indoor signs, in particular, will let people know that you care about their needs and offer the information they need by checking the signs carefully installed around the shop.
Indoor signs have an important role to play in your company, no matter what its size is. From business goals, building layout to the content of signs, indoor signs must be able to convey the information easily and catch the eye of the people in the area. You also have to combine a variety of signage types to match what your customers and employees need.
If you want a stress-free experience in getting your custom Lilburn indoor signs, contact Alpharetta Custom Signs today. Alpharetta Custom Signs is a trusted Lilburn, CA sign company that can help businesses acquire effective indoor signs for any business purpose and goal. From start to finish, we will guide you through the project, so you know what to expect once we create and install your indoor signs. It is our aim to make them functional, eye-catching, and affordable because it is an investment that can help your business succeed.
Call Alpharetta Custom Signs at (770) 872-6500 for your Free Consultation with an Lilburn Indoor Sign expert!
Interior Signage For Office Buildings
Office buildings and complexes have large spaces, disabling people from immediately finding the right areas they need to go to without the aid of a reception desk who can assist them. However, if you use custom indoor signs made by Alpharetta Custom Signs, you can focus your attention elsewhere as these signs can help people find what they are looking for and save time from having to find a receptionist who can help them.
Our wayfinding indoor signs vary from identification signs to a detailed office directory. For these signs to be effective, our team will visit your building to determine how they should be designed and where to place them. This improves customer experience and branding.
Aside from wayfinding indoor signs, we can also create other interior signs for your office buildings, such as wall murals, logo signs, and floor graphics. These signs can help people learn more about your company and make your office space more appealing for people.
Retail & Restaurant Indoor Signs
Indoor signs are often used by retail stores and restaurants to help promote certain products to their customers. However, they can also be used for brand promotion and wayfinding if they are placed in key areas of the store to catch everyone's attention.
Alpharetta Custom Signs can recommend the right type of indoor signs retail stores and restaurants can use and show how they can be customized and installed. Some examples of indoor signs we can recommend include menu boards, navigation signs, and ADA signs. We can also create an interactive collection of indoor signs that improves customer experience throughout your facility.
Signs for Warehouses & Manufacturing
Warehouses and manufacturing facilities require indoor signs to keep their workers motivated and ensure that both employees and visitors alike are safe as they navigate around the facility. Indoor signs can let them know where certain areas require safety and improve employee morale while also promoting your brand.
Our extensive range of indoor signs, banners, wall murals, hazard signs, and safety signs can be modified to suit your branding and keep everyone informed about key information they need to know about the facility. They also create a welcoming environment that will improve everyone's mood as they go around the area.
Cohesive Interior Signs for Business
If you want to promote your brand effectively to your customers and employees, you need to have a cohesive and well-designed selection of indoor signs installed in key areas of your business. Alpharetta Custom Signs can create all the indoor signs you will need and integrate your brand's identity within them to reinforce your messaging to your customers.




We have a great team of graphic artists, sign manufacturers, and installers who can help you create an effective indoor sign strategy that will help your business grow. We will modify them to show your colors, font, and other brand elements.
Every Indoor Sign Your Business Needs!
When it comes to coherent, cohesive, and long-lasting indoor signs, you can trust Alpharetta Custom Signs to make it for you.
Our team can work with any business objective and technical specifications for indoor signs that clients may request. Wherever you want your signs to be installed, our team will provide you with the signs that you need.
Here are some of the options you can pick for your Lilburn indoor signs that we will customize for you:
Need outdoor signs to match your indoor signs? Alpharetta Custom Signs also creates custom outdoor signs to match your business. Let us know what you need, and our team is on the case to get them done fast and perfectly to your preferences.
Full-Service Interior Sign Manufacturers
Alpharetta Custom Signs is well-known for providing high-quality business signs for clients who need them for their business and match their targets.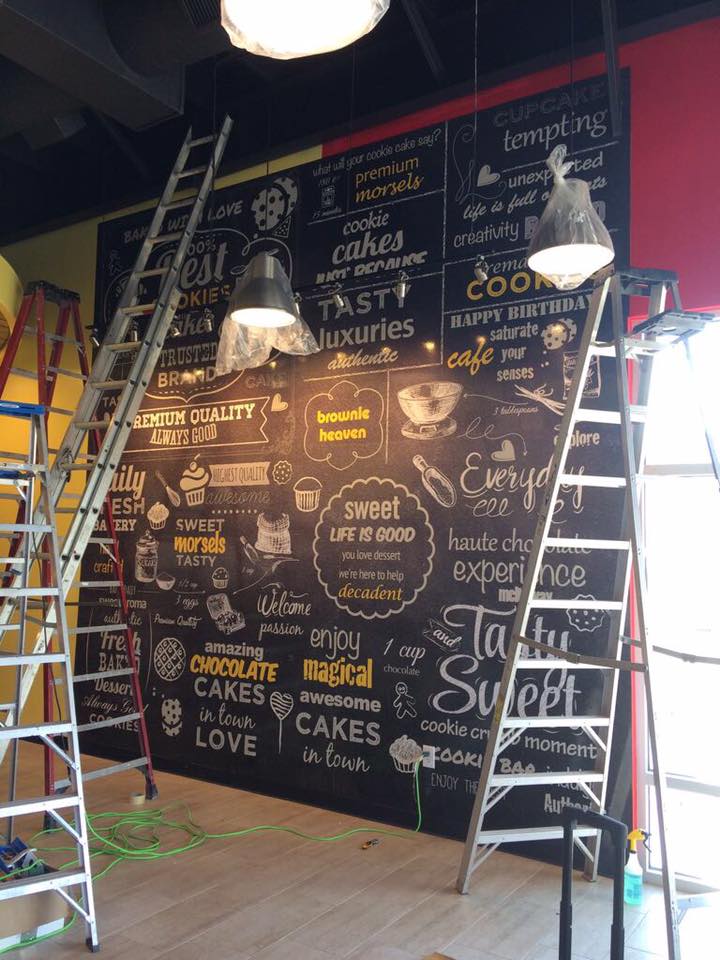 For indoor signs, our team will not only ask you about your business goals and offerings, but we will also visit your location to identify which indoor signs you need. We will take all your requirements into account before creating a mock-up sketch for you to approve for the final product. We can adjust the mock design to match your ideal image for your indoor signs and achieve customer satisfaction in the process.
Our team will then manufacture the indoor signage according to your specifications and double-check to see if every element is included in your signs. When it is complete, our installers can install it securely in your chosen location, or you can install it yourself. If you opt to install it yourself, we will provide you with tips and the tools needed to install it securely in place.
We also offer maintenance and repairs for indoor signs to lessen the burden on the client in maintaining them. These services also help keep your signs effective for a long time.
Free Expert Indoor Sign Consultation

Want to see how we can customize your Lilburn indoor signs?
Call Alpharetta Custom Signs today to find out more, and we will be present to showcase to you all the options available for your very own custom indoor signs. We'll design and make them for you using materials that are carefully selected and get them installed in your commercial property in no time at all.
Call Alpharetta Custom Signs at (770) 872-6500 for your Free Consultation with an Lilburn Indoor Sign expert!